The Complete Guide to Turnkey Home Building: From Concept to Key in Hand
Introduction: Explaining Turnkey Home Building
When embarking on the journey of building a new home, one of the most enticing options available today is the turnkey home building approach. In this comprehensive guide, we will walk you through every step of the process, from the initial consultation to the moment you receive the keys to your brand-new dream home. But first, let's understand what turnkey home building is all about.
Initial Consultation: Crafting Your Vision
The journey begins with a crucial step – the initial consultation. This is where you, the homeowner, collaborate closely with the builder to articulate your vision for your future home. Your dreams, preferences, and requirements will be carefully noted, ensuring that every aspect of your vision is considered as the project unfolds.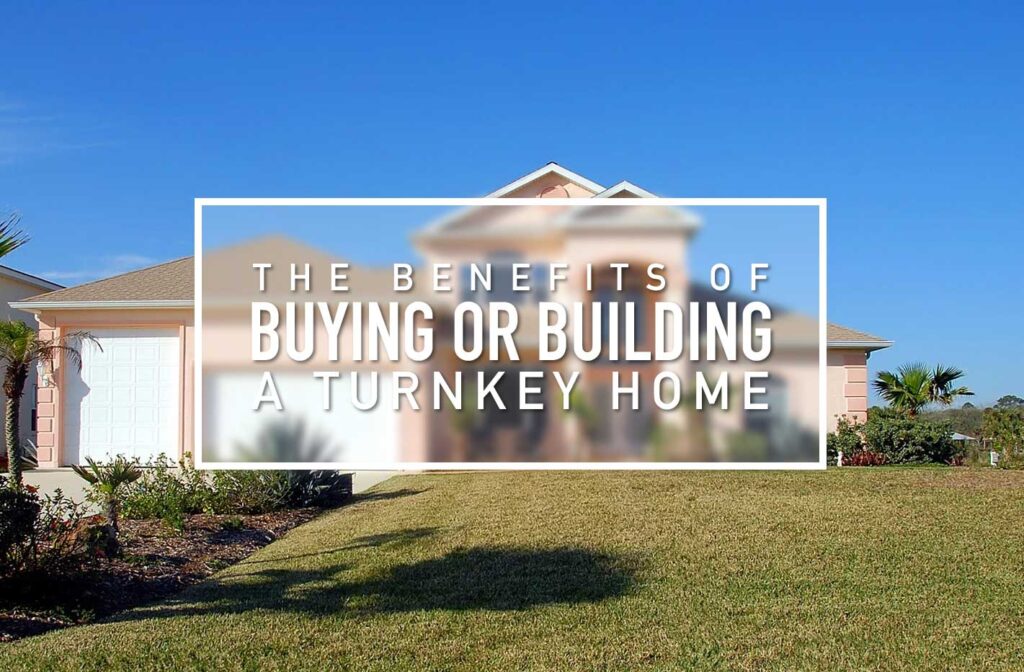 Design and Planning: The Blueprint for Success
Once your vision is clear, it's time to transform it into a tangible plan. This phase involves comprehensive design and architectural planning. Experienced professionals will craft blueprints that not only capture your desires but also adhere to local building codes and regulations. Detailed project scheduling ensures that timelines are established and adhered to.
Material Selection: Balancing Quality and Budget
One of the critical aspects of turnkey home building is material selection. Builders work diligently to choose materials that meet high-quality standards while staying within your budget constraints. This step involves evaluating options for everything from foundation materials to interior finishes. The goal is to create a beautiful and functional home without compromising on quality..
Construction Phase: Bringing Your Home to Life
With the design and materials in place, it's time for the construction phase to begin. This encompasses everything from site preparation and foundation laying to framing and interior work. Skilled craftsmen and construction professionals work diligently to ensure that your home takes shape according to the meticulously crafted plans.
Quality Assurance: The Key to a Successful Build
Quality is at the heart of every turnkey project. Throughout the construction process, rigorous inspections and quality control measures are put in place. These ensure that every aspect of your new home meets or exceeds industry standards. Quality assurance is not just about meeting expectations; it's about exceeding them.
Final Walkthrough: Your Dream Home Awaits
As the construction phase nears completion, a final walkthrough is conducted. This is an exciting moment when you, the homeowner, get to inspect your new home in detail. Any last-minute adjustments or concerns are addressed, and once you're satisfied, it's time for the final inspection. This is the moment when you receive the keys to your new, turnkey home.
Conclusion: The Convenience and Peace of Turnkey Home Building
In conclusion, turnkey home building offers a hassle-free and highly efficient way to turn your dream home into a reality. It combines the expertise of builders, architects, and craftsmen to create a home that not only meets but exceeds your expectations. From concept to key in hand, this approach provides convenience and peace of mind, allowing you to focus on the excitement of moving into your brand-new, custom-built home. So, if you're considering building a home, consider the turnkey approach – a pathway to realizing your dream with expertise and excellence every step of the way.