At Arjun Associates, we take immense pride in our proficiency in turnkey projects in Trivandrum, a specialty we've honed through unwavering dedication and commitment to creating diverse living spaces. As one of the best architects in Trivandrum, we have acquired the necessary knowledge and expertise to deliver successful turnkey projects, offering comprehensive solutions to our valued clients.
What is a Turnkey Project?
A turnkey project is an all-inclusive approach to construction and design. It means that we take complete ownership of the project from concept to completion, leaving no stone unturned to ensure every detail aligns with our client's vision and requirements. From the initial planning and architectural design to construction, interior design, and final handover, we manage it all.
Over the years, we've built a reputation as a trusted provider of turnkey solutions. We've mastered the art of seamlessly integrating architecture and interior design to create harmonious living spaces. Whether it's residential, commercial, or industrial, our team of skilled professionals is equipped to handle a wide range of projects, each with its unique demands.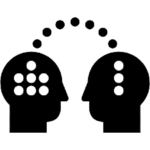 Our continuous commitment to excellence has allowed us to accumulate a wealth of knowledge in the construction and design industry. We leverage this expertise to deliver turnkey projects that not only meet but exceed our client's expectations. Our approach is centered around understanding your needs, preferences, and objectives, ensuring that the final result is a reflection of your vision.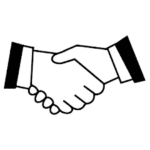 Our track record is a testament to our capability. We have a portfolio of completed turnkey projects that showcase our ability to deliver on time and within budget. We understand that delivering a fully functional living space is not just about aesthetics; it's about functionality, efficiency, and the satisfaction of our clients.
Contact us now for Turnkey Projects in Trivandrum